LET'S RIDE THE
ELECTRIC LIFE
AN ELECTRIC MOBILITY NETWORK
FOR A HAPPY,
HEALTHY & CARBON FREE AOTEAROA
New Zealanders spend on average more time stuck in gridlock, than we do on annual leave. The social harm costs are diabolical, let alone the carbon emissions. However, there is a solution. It's electric and it's for everyday kiwis.
There's a movement underway, with electric bikes outnumbering car imports. To meet this demand, we are delivering free public secure parking, charging and wayfinding docks — called Locky Docks.
We are in partnership with the government, iwi, councils, brands and community groups to make The Big Switch to the electric life here in New Zealand.
Join us as we rollout a world leading mobility network for a happier, healthier, and carbon-free Aotearoa.
Locky Docks make biking safer, securer and convenient for more cyclists. They're a free public infrastructure to help people lock, dock, charge and find their next safe bike route. Combining the world's most secure bike parking from Europe, with the latest in digital street media technology, Locky Docks overcome two barriers preventing many car commuters from switching to riding to work or play: fear of theft and awareness of safe bike routes.
Aotearoa's first network was launched in Otautahi, Christchurch, in June 2020 and with new users skyrocketing, Locky Docks are NOW being rolled out in our urban centres nationwide.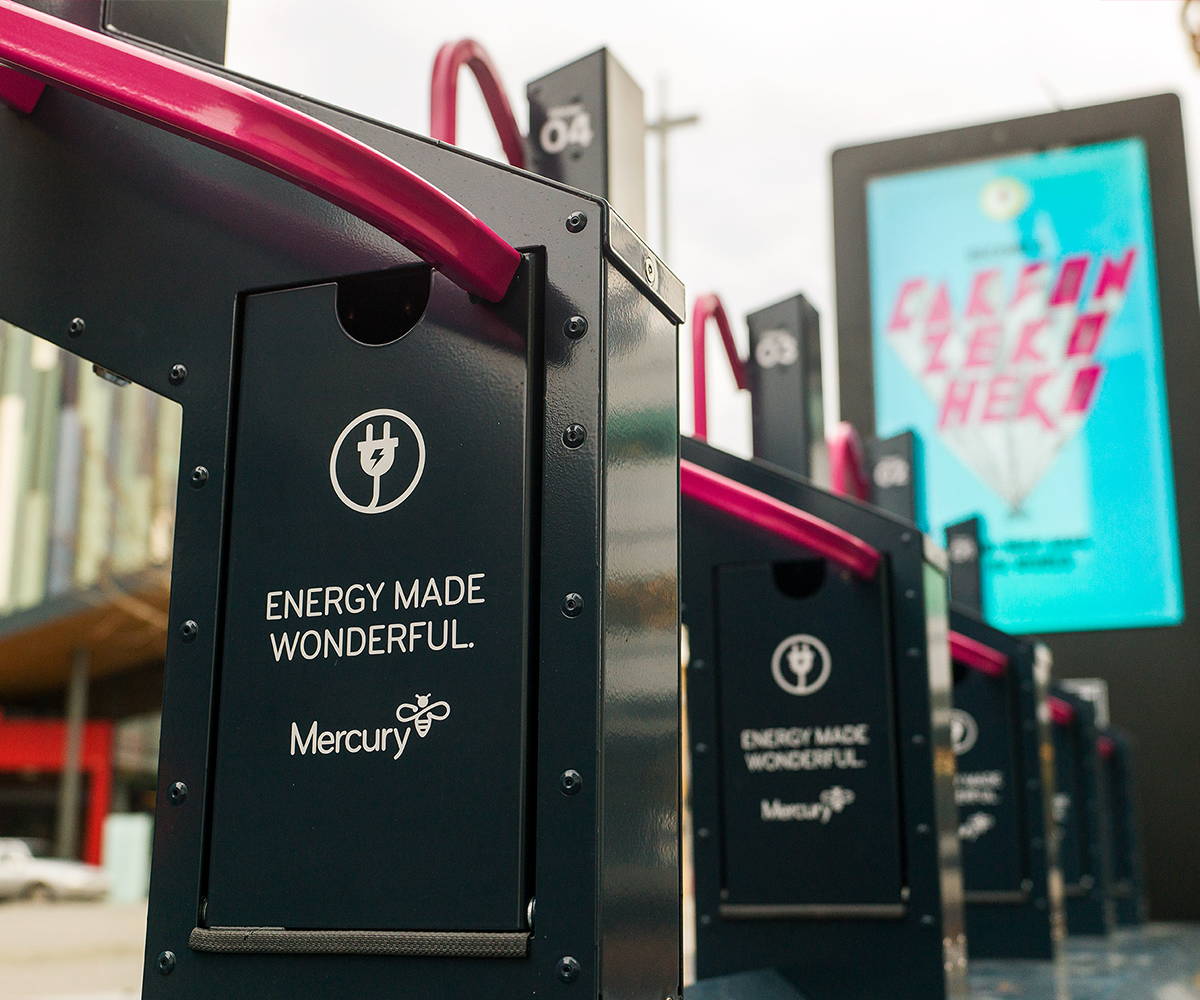 FREE SECURE PARKING
& CHARGING
Bike thefts have tripled in recent years, but don't let this be a barrier to your electric commute. The reinforced steel arm of the Locky Dock secures YOUR wheel and BIKE frame, and fits most bikes whether it's a bmx, road bike, mountain bike or the latest e.bike. It even locks scooters and long boards too. It's world class technology that's been tried and tested across Europe for the last 10 years - with zero thefts!

Each dock has a secure charging compartment and a standard 240V power point that works with any charger, so you never run out of juice.
BIKE PATH MAPS & WAYFINDING
New bike paths are constantly being built in our cities as we adapt to a carbon-free world. If you're a new rider, or on holiday, the large digital bike path maps next to Locky Docks help you find a safe route to your office, shops or destinations. Awareness of safe routes, whether quiet back streets or dedicated bike paths, is key to more drivers switching to the electric carbon-free transport.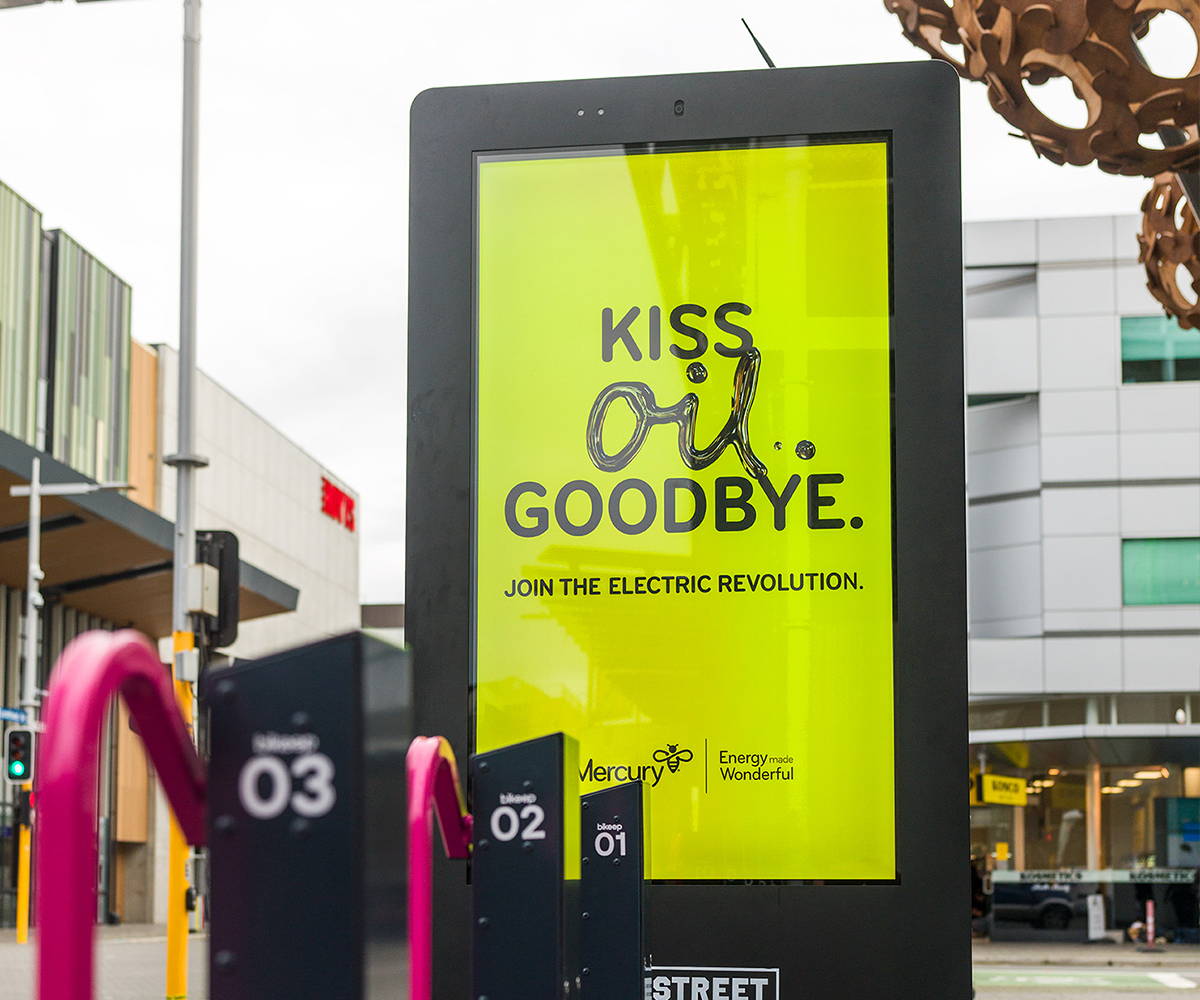 A PUBLIC BROADCAST
NETWORK
Let's change the stories on our streets. Because the medium really is the message, the Locky Dock Network is a media network that delivers public good — in story and in action. It's a major innovation in public broadcasting, a street level digital content platform reaching communities where they are.
Locky Docks are free to the public and for property owners because of our unique business model based on partnerships with government agencies, councils and like-minded brands. It's outdoor media content that delivers real impact on the health, wellbeing, financial and climate challenges facing our communities. Sounds good ?