GET YOUR BUSINESS
ON BIKES
B US
Encouraging staff to make a switch from four wheels to two, can be a game changer. Not only is it better for the environment, people are fitter, happier and much more productive when they don't have to sit in gridlock twice a day. Not to mention the cost of car parking.

We make it easy for Kiwi businesses to get involved in the electric mobility revolution. Whether you're after some bike parking, ebike fleets for staff, NZTA employer discount schemes or just some stripy helmets our team can show you how easy it is to make it happen.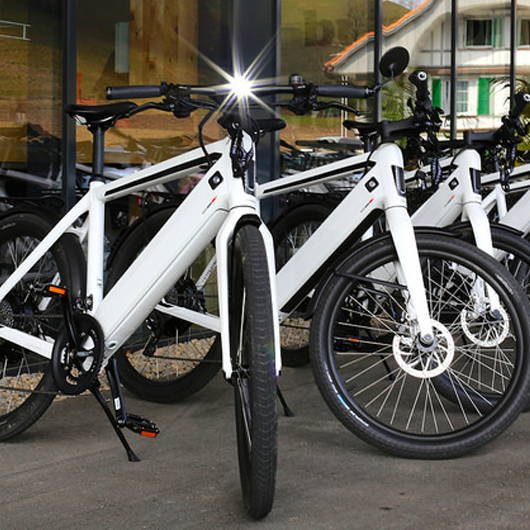 We have a great range of affordable fleet lease packages to suit any business large or small all over New Zealand.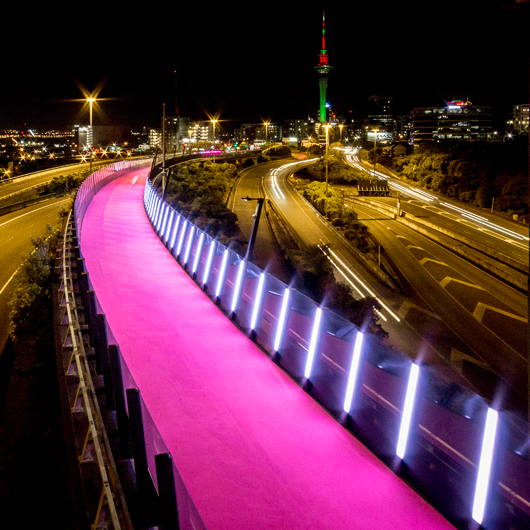 We've partnered with Auckland Transport to help companies teach their staff how easy it is to navigate Auckland's Cycle Paths.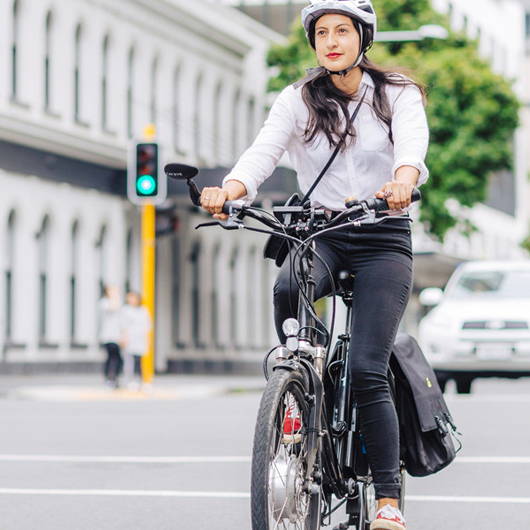 NZTA EMPLOYER EBIKE SCHEME
Electric bikes are the best perk you can give your staff. They'll be happier, healthier and more productive..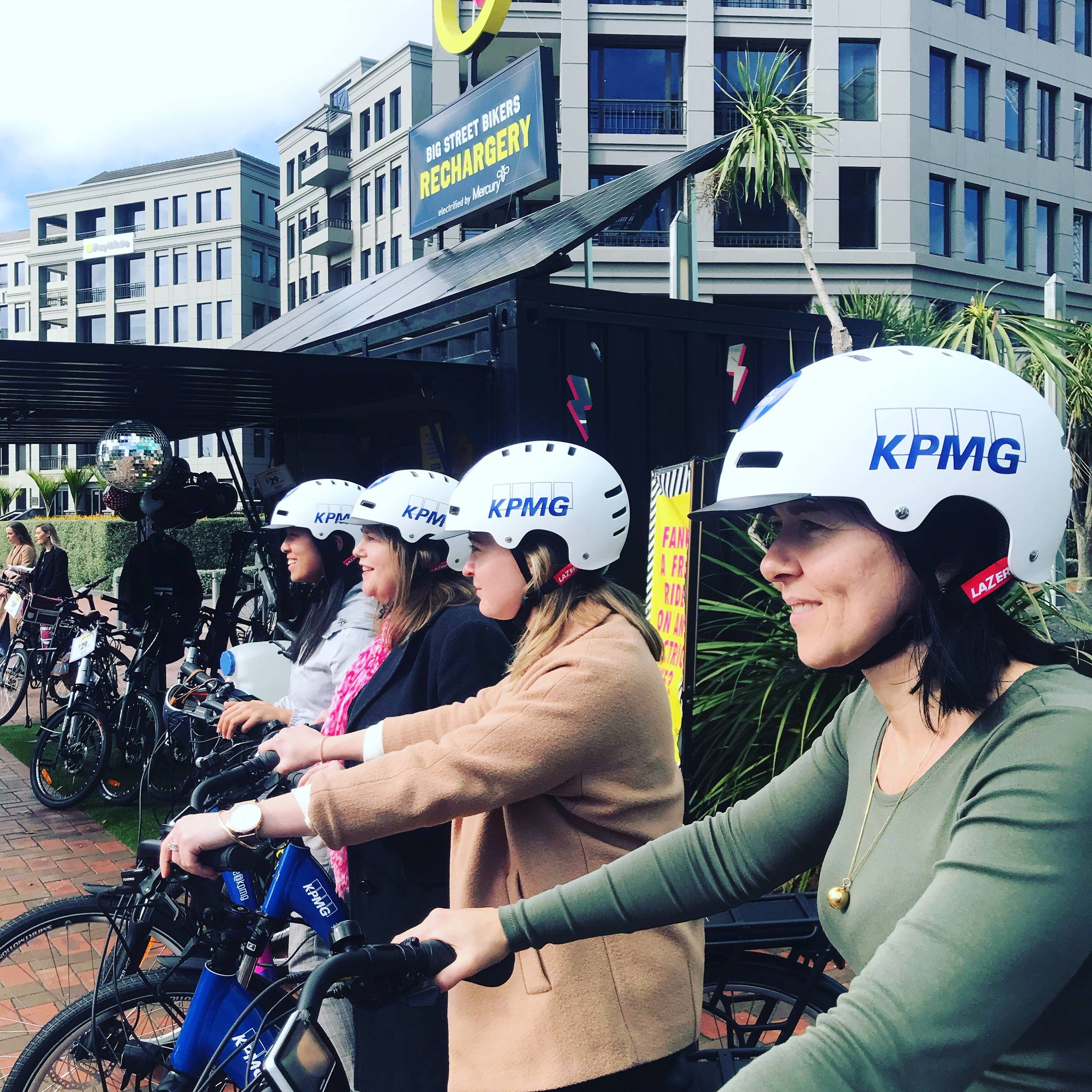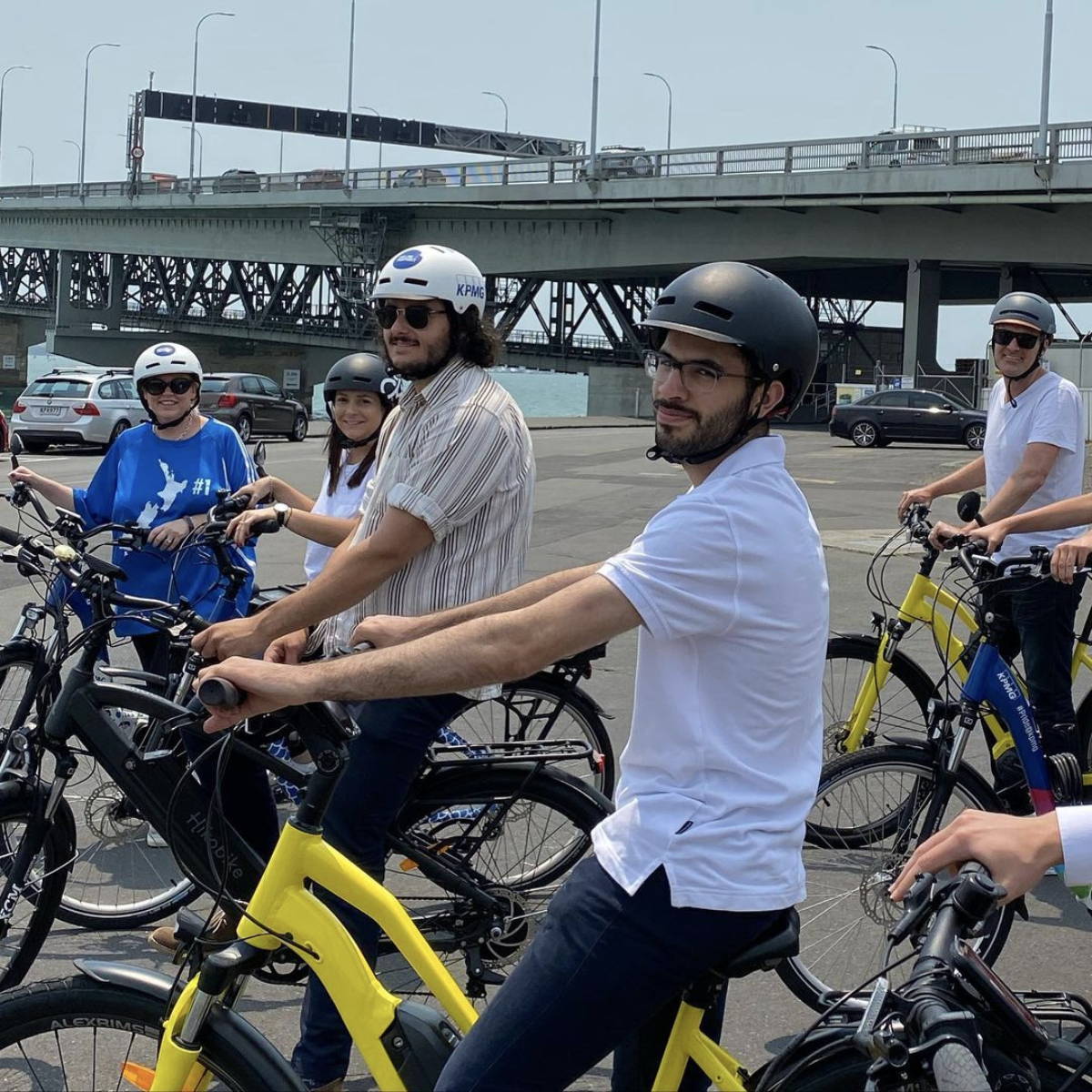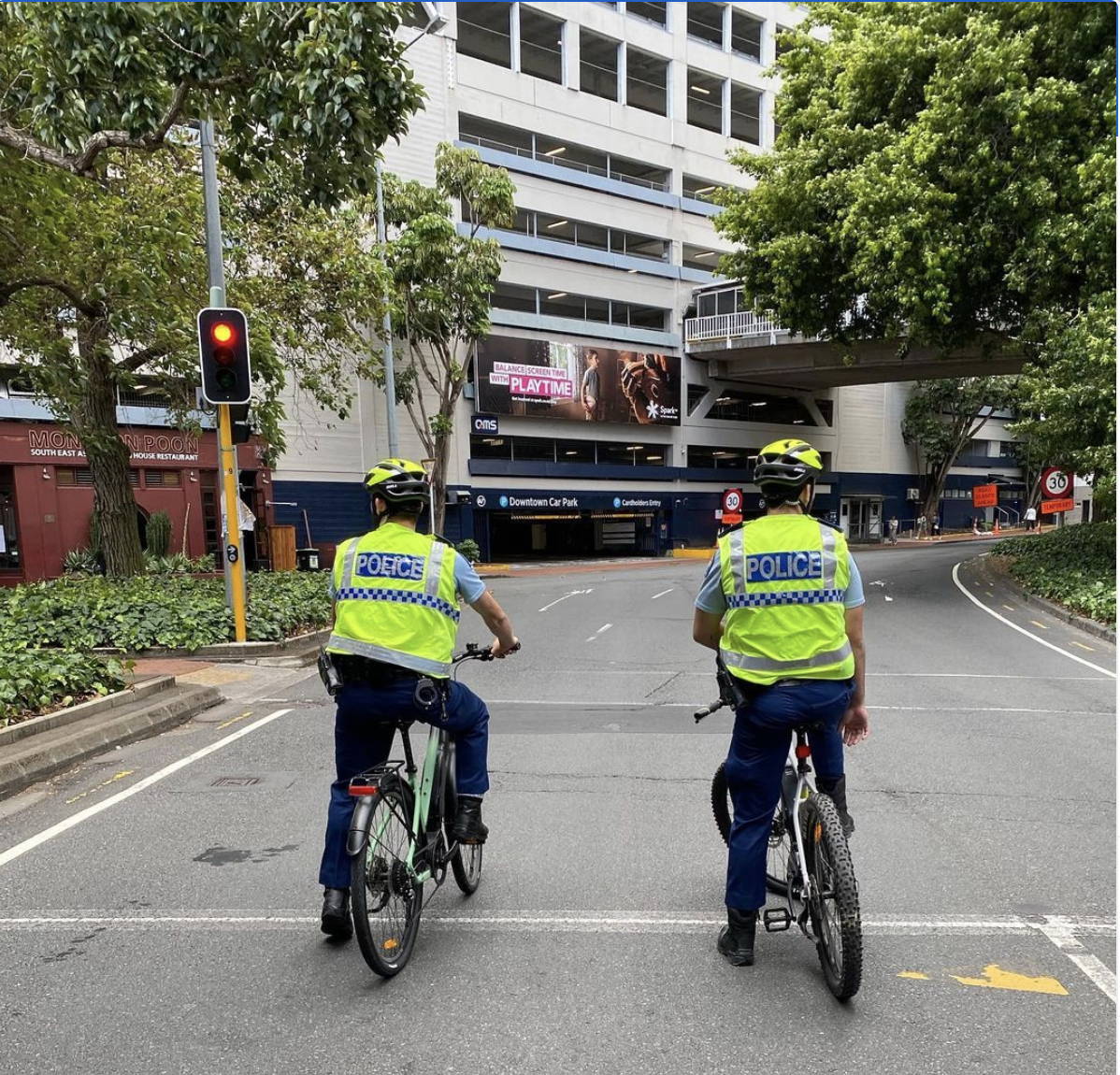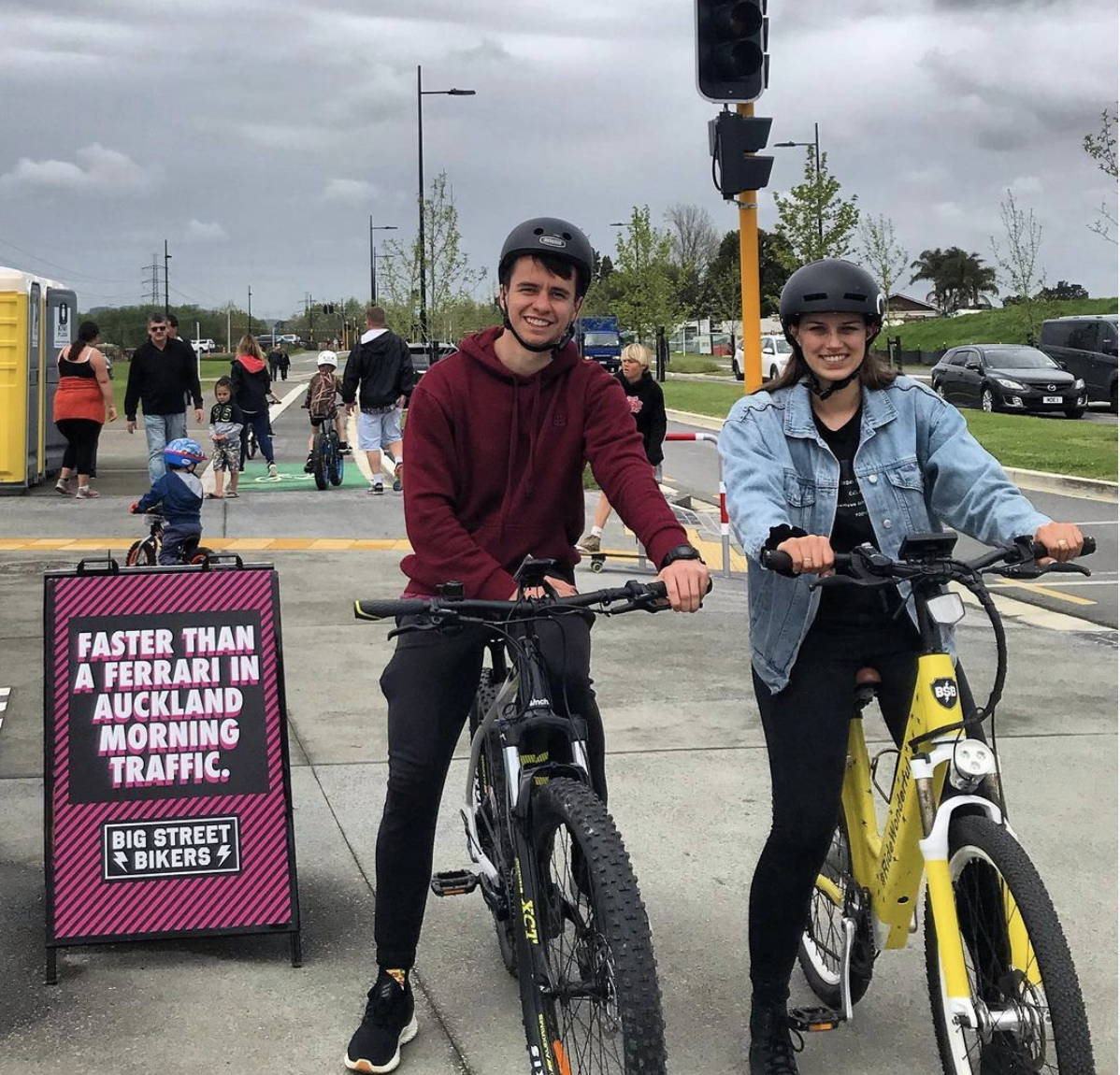 FREE GUIDED EBIKE
RIDES

FOR
YOUR BUSINESS
We've partnered with Auckland Transport to offer businesses and organisations the opportunity to experience Auckland's sweet as cycleways by ebike!
Each Ride has a capacity of 5 cyclists per instructor and usually lasts between 1-2 hours. Everyone gets an ebike, a helmet and a comprehensive safety briefing.
Not only is a bunch of fun, it helps your staff discover how easy it really is to ride to work. Especially when you've got a bit of electricity to give you a gentle nudge inn the right direction.
Best of all they're completely FREE !